Is TechPro Education good value for money?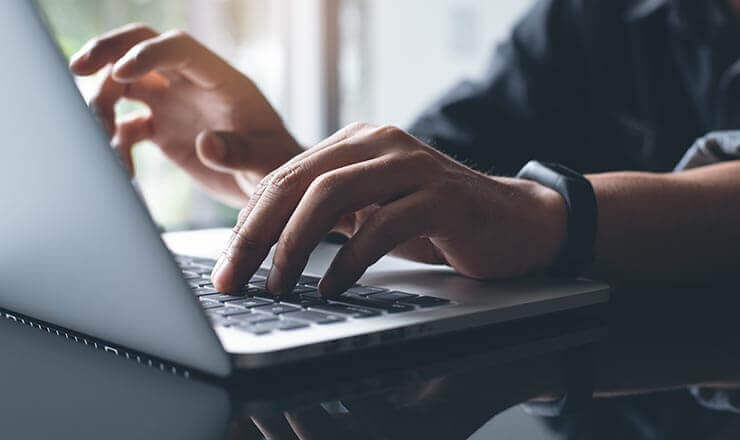 Since 2019, TechPro Education has been offering high-quality IT training to meet industry demands. Its programs are tailored to prepare students for half a million IT job openings, which can lead toward a lucrative career.
In 2020 alone, the US Bureau of Labor Statistics reported that those holding roles in the computer and IT field earn a median salary upward of $55,510. Other online reports suggest a similar trend, adding that the average figure can go beyond $100,000 depending on experience, job scope, and company requirements.
Read on to see how TechPro Education can help you join the digital workforce anywhere in the world in just six months.
What Can You Learn at TechPro Education?
TechPro Education's programs teach cutting-edge and up-to-date skills in the following areas:
- Salesforce Development (16 weeks)
- Full Stack Java Development (24 weeks)
- Full Stack Mobile Development (24 weeks)
- Front End Development (14 weeks)
- Back End Development (24 weeks)
- Amazon Web Services (12 weeks)
- AWS & DevOps Engineering (26 weeks)
- Cyber Security (16 weeks)
- Full-Stack Automation Engineer (24 weeks)
- Data Science (26 weeks)
The bootcamp also instills the level of professionalism needed to adapt to global development in order to handle today's skills gap, which has become a critical issue, according to the World Economic Forum (WEF).
According to TechPro Education, most tech employers are interested in applicants who are proficient in a mix of programming languages such as Java, Python, JavaScript, and C#. At the same time, they look for candidates with soft skills including ethics, organization, communication, collaboration, time management, and leadership.
And these are the points that TechPro Education aims to hit. The school helps beginner-level students elevate to an advanced understanding of current technologies, projects, methods, and tools.
Students learn from industry experts who know exactly what the industry needs and thus are able to align the curriculum accordingly. Visuals and hands-on exercises are incorporated to make learning more engaging. More importantly, instructors are readily available for questions whether inside or outside of class.
To round out students' skill sets, TechPro Education offers three hours of soft skills sessions per week on average. Such classes begin in the first week of your program. You can boost your confidence and motivation by combining all of these talents and you grow more prepared for life in the real world.
Altogether, the school's services revolve around one simple mission: "to prepare students for the market." The question is, how successful are they in making this a reality?
Graduate Outcomes: Is TechPro Education Worth It?
With its industry-relevant programs, TechPro Education alumni typically get hired not long after graduation. According to the school, over 100 alumni were hired in the last quarter of 2021. To date, the coding bootcamp has reportedly helped over 2,000 graduates learn new tech skills that can improve their employability.
Given the breadth of TechPro Education's curriculum, graduates have a plethora of job options. Common titles for graduates include scrum masters, project managers, team managers, supervisors, team leads, and test leads. The school adds that alumni also see an average salary of $100,000 per year.
On Career Karma, TechPro Education alum known as John S. said he was especially happy with the school's experienced instructors and course content.
"I joined the frontend developer course at TechPro Education [about] six months ago. This decision was the best one I have ever taken in my life. Now, I am a junior developer…thanks to all employees in TechPro Education, especially [the] instructors."
TechPro Education also has over 200 employer partners comprising local and international tech firms—some of which do end up hiring straight from the school. They include the Federal Reserve Bank, Chase Bank, IBM, and more.
How Can TechPro Education Help You Land a Tech Job?
To help students break into the job market with full confidence, TechPro Education provides extensive career support that begins as soon as the program does. Students receive coaching from industry recruiters, ensuring that they develop practical and relevant skills.
Here is what career services look like at TechPro Education:
Resume and LinkedIn assistance. Learn how to write your resume to clearly and concisely shows your abilities. You'll also receive training on how to use your LinkedIn account effectively to attract recruiters and pass applicant tracking systems.

Mock interviews. Receive interview preparation tips and participate in interview preparation sessions. Mock interviews are available in English, French, German, and Turkish so you can practice in the language of your choice.
Soft skills and mentoring sessions. Access weekly soft skills training as well as career coaching and mentoring sessions. The school will monitor your progress and guide you as needed until you are employed.
Internship opportunities. TechPro Education will direct you to internship opportunities that are relevant to your field and interest. You can use this opportunity to refine your newly acquired skills and network with potential employers or other industry players.
Prepare for a New Tech Career with TechPro Education
TechPro Education ensures that you learn from credible industry experts with solid credentials and that you are taught the correct topics in the correct manner. More importantly, it helps steer your professional path from the start of your bootcamp, so you acquire not only technical skills but also soft skills and how to market those skills.
Bootcamps are, indeed, intensive training, as the school says. And TechPro Education strives to be with you every step of the way. All you have to do is "never give up and be patient". Take that first step toward a potentially lucrative career and sign up for TechPro Education today.
About us: Career Karma is a platform designed to help job seekers find, research, and connect with job training programs to advance their careers. Learn about the CK publication.